Dr. Judy Jacobs, Holocaust Survivor
Dr. Mike Russell, KWU Professor of History brought Holocaust survivor, Dr. Judy Jacobs, to the Kansas Wesleyan campus via zoom.  As over 300 guests filled Sams Chapel, Wednesday, April 13, Dr. Jacobs prepared for her presentation from the comfort of her home.
Dr. Jacobs shared her family's experience when the Nazis invaded Hungary. She was only two years old. At age seven, her family was taken out of their home and after an eight-day train journey, they arrived at Bergen-Belsen Concentration Camp. Dr. Jacobs expressed the psychological torture as well as the pain of starvation.
At the conclusion of Dr. Jacobs' experience, she took questions from the audience. Many adults and students walked to the microphone to inquire with the speaker.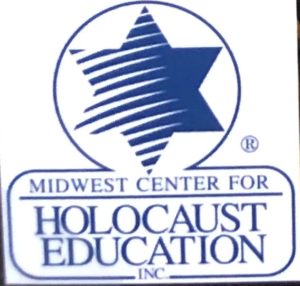 A question presented to Dr. Jacobs was, "When you were in the concentration camp, was there any joyful moments?" Dr. Jacobs' response was "Yes, one! My parents and I had been at the camp for two months and once a week a Rosh Hashanah was held. I recalled we had a suitcase and in the suitcase were my mother's and my dresses. I asked my mother if we could get dressed up and she said yes. Although the dresses were filthy from being chewed on by rodents and animal feces on them, we put them on. As my mother and I walked through the compound, I felt a feeling of joy".
Learn more about Dr. Judy Jacobs' experience.
---
Reader's opinions
---