Kansas Wesleyan University Introduces, Coyote Village
Written by Kennedy Rater on November 2, 2022
On Thursday October 20th, Kansas Wesleyan University held a special ceremony to introduce the concept of the new student housing to the public. This ceremony was special because it was held during the weekend of Homecoming and family.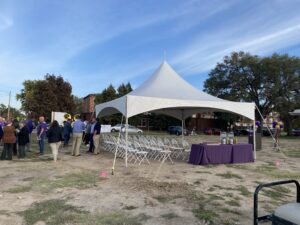 Coyote Village
The new student housing has been named, "Coyote Village," and will mark the first student housing construction project since the making of Wesley Hall which was completed in 1969. To put that into perspective, The United States was on its 37th president who was Richard Nixon. The Chiefs won their first Super Bowl in Super Bowl IV. 1969 was also known for the first man to land on the moon in Neil Armstrong.
Nonetheless, the groundbreaking ceremony was a monumental moment for the university. Coyote Village will be composed of a string of small homes on Highland Avenue. Each home will house five students and will be two-story structures.  
Q and A
I was lucky to get a quick Q and A with our University's President, Dr. Matt Thompson. I asked him some basic questions regarding Coyote Village and its future.  
Q: "What's the motive behind making the move to smaller houses instead of a more traditional dorm style of living"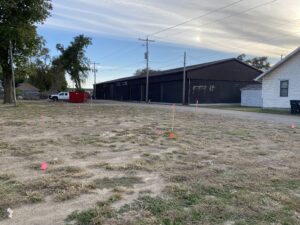 A: "Sure, it's really about thinking into the future. Both about what the student needs and what the environment and community needs and we want to set a footprint with these new houses that are smaller to set an example for students that you can live in a smaller space very comfortably and help set them up when they leave here. It also tells the students that you don't have to live in a mansion to have a good quality of life. But also building traditional dorms requires lots of extra infrastructure; hallways you have to air condition, elevators you have to install which brings more cost and more demand and use of electrical and water supplies. So, we are really trying to think forward to what the students want, need and what the world needs are." 
Q: "How many more units do you think the school might be building in the future phases?" 
A: "So there will be 7 in the first phase and we're looking to build about 27 total for the next few years in which each will house 5 students." 
---
Reader's opinions
---