KWU Spring Weekend 2022 was originally set to mirror homecoming festivities and draw alumni, friends, parents, and visitors to campus at an alternate time of year. This weekend's main event, the KWU Scholarship Gala, will highlight and promote endowed scholarships here at Kansas Wesleyan. This event, which will feature Former Kansas Governor, William Graves, as the guest speaker, will also involve 20-30 KWU students who are recipients of those endowed scholarships.
Another special event is the 7x7x7 Speaker Series. The following seven community members will each speak for seven
minutes on seven different subjects. The upcoming event takes place on Friday, April 22, 2022 at 1 PM on the Kansas Wesleyan University campus in Peters Science Hall, Room 201.
The featured speakers are as follows: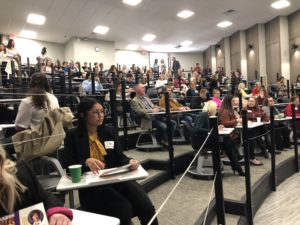 Brenda Gunder | Rolling Hills Zoo
Vickie Spicer | Prairieland Market
Mike Hoppock | City of Salina
Kendra Pratt and Bernie Botson | KWU Criminal Justice and Emergency Management
Bryan Minnich | Service and A Night to Shine
Jane Anderson | Friends of the River
Learn more about this special presentation and other weekend's events here.
---
Reader's opinions
---